A Message From the Mayor
Dear Bentleyville Residents,
It seems as if every year when I sit down to work on the Village Newsletter, (usually in April) it is either snowing or it's 35 degrees out. This year is no exception. However, May is right around the corner, so hope springs eternal (no pun intended) that Spring will arrive.
This year in Bentleyville is an election year. Residents will go to the polls in November and vote to elect a mayor and two council members of the six-member Village council. I am sure that many of you have already heard by now, that I will not be a candidate for mayor at the election in November for the term commencing January 1st, 2024. In December, I will complete my sixteenth year as mayor having served four consecutive four-year terms in office.
Let me say that it has been my distinct privilege and honor to serve the residents of Bentleyville these past 16 years. During those years as mayor any success that may be attributed to me as mayor would be misdirected because achievements these past 16 years have been due in large part to the members of council that I have served with and their hard work both as individuals, as a body of council and as members of the respective council committee, Streets and Safety, Parks, Finance and Utilities.
In addition, I would be remiss in not recognizing the Village department heads, Police Chief Gabe Barone, Engineer Jeff Filarski, Law Director Chuck Nemer, the new Service Director Matt Maistros, Fiscal officer Nickol Sell, Administrative Assistant and Police Secretary Jackie Papa and the hard-working dedicated members of the Village police department and service department.
The Village is in a sound financial condition. We ended the last several years with surpluses, which has allowed us to meet many if not most of our capital equipment needs and allowed us to complete major street and infrastructure repair projects throughout the Village.
Please take the time to read through the newsletter, particularly the information provided by the department heads and to check out the activities planned this year for the Village Park.
Thank you, Bentleyville residents, for your support of me and of all our elected officials. This is your community, and it is a community you should be proud of. Remember, most importantly, vote in the November general election for Mayor and for Council.
Have a wonderful summer.
Leonard A. Spremulli, Mayor
Village of Bentleyville
Miles Road Bridge Construction
NOTARY Services for Residents:
* For your convenience, the house watch form has been updated as a fillable form. This form is not designed to be submitted electronically. When completed, the form must be printed and either dropped off at Village Hall or faxed to (440) 247-2331.
We care about what you want to know and how we may serve you better in any way, including this website. It takes a Village.
Is your emergency contact information current? Have you registered your cell phone number in the system? Please update your information here.
NOTICES FOR RESIDENTS
FREE – Firewood for residents- at the Service Department (440) 247-5055 Ext 1011
First Energy – Power Outages- 1-888-LIGHTSS
Reginal Income Tax Agency Website
RITA Member Media Center | 2022 Municipal Income Taxes (prodigalcompany.com)
First Energy- Customer Payment Assistance
The Bentleyville Garden Club
An Invitation from The Garden Club of Bentleyville
2020 Do Not Knock Registry Letter
Chagrin Falls Water Department
First Energy Information
FirstEnergy-Customer-Communication-Tools-Fact-Sheet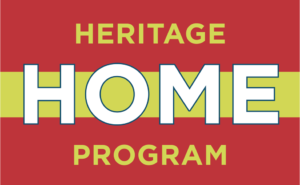 If your home in Bentleyville is 50 years old or older, you have access to free advice regarding home maintenance and improvement projects! The Heritage Home Program (HHP) offers free advice, personalized site visits, and access to fixed-rate financing as low as 1.85% to cover projects costs. To schedule a free site visit or to learn more about qualifying for a low-interest loan, call 216-426-3116 or visit heritagehomeprogram.org.
NOPEC's mission is to work cooperatively to provide a competitive environment of energy costs for individual customers. Because we have no stockholders, our mission is simple and uncomplicated: We are here to bring reliable, stable and lower energy cost to the residents and small businesses in our member communities.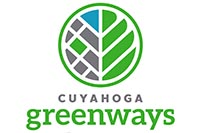 Learn more about this joint effort between County Planning, Cleveland Metroparks, and NOACA to build an interconnected system of greenways and trails that link neighborhoods, parks, and public transportation, and create a comprehensive countywide active transportation network.
Connect 4 Seniors Chore Referral Program
Connect 4 Seniors Chore Referral Program provides seniors with referrals for dependable paid workers. You will be provided with up to 3 separate referrals for the type of assistance you are requesting (i.e. carpentry, handyman, painting, etc.). Your referrals will have had reference checks completed by our volunteers and staff. You may then contact the referrals to discuss your needs. You decide and hire whomever you choose. The Chore Referral Program will continue with ongoing reference checks, by following up with you and others who have utilized the Connect 4 Seniors Chore Referral Program. They will find out if the job was completed and if the outcome was acceptable.
Contact the Solon Senior Center at (440) 349-6363 for more information.
Recycling Information & News
KIMBLE (800) 201-0005 www.kimblecompanies.com
AUTO AND DRIVER REGISTRATION FEES
Just a reminder – when you register for your auto license or your driver's license, be sure to specify "Bentleyville" rather than just 44022. That way Bentleyville will get the local portion of your fee rather than having it go to Chagrin Falls. Thanks for your help.
FIRST ENERGY CUSTOMER ASSISTANCE PROGRAMS
There are many programs available to Ohio customers who are having difficulty paying their electric utility bills. Please click this link First Energy Customer Assistance to review the programs to see if they may help you or someone you know.
State Representative – District 6
Phillip M. Robinson, Jr.
77 S. High Street, 11th Floor
Columbus, OH
Phone: (614) 644-6041
US Representative – District 7
Max Miller
Washington Office
143Cannon House Office Building
Washington, DC 20515
Phone: (202) 225-3876
Parma Office
7335 Ridge Rd
Parma, OH 44129
Medina Office
72 Public Square
Medina, OH 44256
The Ohio Senate – District 24
Senator Matt Dolan
Senate Building
1 Capitol Square, 1st Floor
Columbus, OH 43215
Phone: (614) 466-8056
Email: matt.dolan@ohiosenate.gov
Fax: (614) 222-0991
US Senate
Sherrod Brown
Phone: 202-224-2315
713 Hart Senate Office Building
Washington DC, 20510
Portman, Rob
Phone: 202- 224-3353
338 Russell Senate Office Building
Washington DC, 20510