A Message From the Mayor
I would like to begin the Newsletter by thanking the residents for reelecting me to another four-year term as Mayor and Councilwoman Kathleen Hale and Councilman Alex Goetsch, each to another four-year term on Village Council. We were sworn in on January 4th by our former Law Director/Prosecutor Ann Oakar, who is now a City of Cleveland Municipal Court Judge. I was particularly pleased at my swearing in to have my wife, four children, their spouses and my eleven grandchildren present.
Although the three of us ran unopposed, your votes demonstrated that you have confidence in our handling of the Village business.
I want to congratulate Ken Kvacek who was reelected Council President at Council's first meeting of the New Year.  This will be Ken's second term as Council President.  Ken was elected by his fellow councilpersons on Village Council.  Committee assignments were also made for the New Year and they are as follows:
Finance: Chair, Ken Kvacek, Councilman Terry Hemmelgarn, Member.
Parks:     Chair, Kathleen Esposito, Councilwoman, Kathleen Hale, Member.
Streets & Safety:  Chair, Kathleen Hale, Councilman Ryan Rubin, Member.
Utilities:  Chair, Alex Goetsch, Councilwoman Kathleen Esposito, Member.
I am pleased to report that the Village ended the year 2019 with a surplus of budgeted revenue over budgeted expenses. We can attribute the surplus to increased revenue in 2019 and the fact that we held expenses to below what was budgeted.
Thank you to our Finance Committee Chair in 2019, Alex Goetsch and Member Ryan Rubin, and the members of council who were so diligent in reviewing the Village finances each month.  Finally, thanks to all of the department heads for their assistance in keeping departments expenses below the budgeted amounts.
The big news from 2019 was the issuance by the Village of bonds in the amount of 1.6 million dollars to address Village road projects that have been delayed.  The bond issuance and the need to issue the bonds was explained in the 2019, Spring Newsletter.  The status of the projects financed are as follows:
Three of the projects were completed:
Resurfacing of North Fork Drive and Riverview Court
Pavement repairs and micro surfacing of Chagrin Valley Trails, Berkshire Park Drive and Winding River Ct.
In place recycling and micro surfacing of Chagrin River Rd., Solon Rd to Miles Rd. (The park Road)
The reconstruction of the Pepperwood North Subdivision (Quartermane Circle and Pheasant Ct.) this project was begun at the end of 2019 and will be completed in the spring.
We are committed to continue to monitor our road and other infrastructure needs throughout the Village and, as funds permit, to prioritize projects for completion in 2020 and beyond.
At our February Village Council meeting legislation was placed on first reading to renew the Street Levy and General Fund Levy which has been renewed every 5 years by the voters since around 1985. Renewal of theses levies will generate approximately $55,000.00 annually to the Street Fund and $135,000.00 to the General Fund.  A homeowner in the Village will see no increase in their real estate tax by renewing these levies. The levies will be on the ballot at the November General Election.  I will be sending a letter to the residents prior to the election reminding you of the importance for the passage of these renewal levies.
I look forward to providing additional updates to the residents on the State of the Village in future newsletters.  Please do not hesitate to contact me or the members of Council with questions or concerns and take a few moments to review the activities planned for the Village Park this spring, summer and fall, as well as some changes related to branch pickup this spring, which you will find in the newsletter.
Finally, remember that Tuesday March 17th, 2020 is Primary Election Day.
REMEMBER TO VOTE
Leonard A. Spremulli, Mayor
Village of Bentleyville
NOTICES FOR RESIDENTS
2020 Do Not Knock Registry Letter
Chagrin Falls Water Department
First Energy Information
FirstEnergy-Customer-Communication-Tools-Fact-Sheet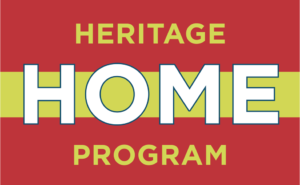 If your home in Bentleyville is 50 years old or older, you have access to free advice regarding home maintenance and improvement projects! The Heritage Home Program (HHP) offers free advice, personalized site visits, and access to fixed-rate financing as low as 1.85% to cover projects costs. To schedule a free site visit or to learn more about qualifying for a low-interest loan, call 216-426-3116 or visit heritagehomeprogram.org.
NOPEC's mission is to work cooperatively to provide a competitive environment of energy costs for individual customers. Because we have no stockholders, our mission is simple and uncomplicated: We are here to bring reliable, stable and lower energy cost to the residents and small businesses in our member communities.
Learn more about this joint effort between County Planning, Cleveland Metroparks, and NOACA to build an interconnected system of greenways and trails that link neighborhoods, parks, and public transportation, and create a comprehensive countywide active transportation network.
Connect 4 Seniors Chore Referral Program
Connect 4 Seniors Chore Referral Program provides seniors with referrals for dependable paid workers. You will be provided with up to 3 separate referrals for the type of assistance you are requesting (i.e. carpentry, handyman, painting, etc.). Your referrals will have had reference checks completed by our volunteers and staff. You may then contact the referrals to discuss your needs. You decide and hire whomever you choose. The Chore Referral Program will continue with ongoing reference checks, by following up with you and others who have utilized the Connect 4 Seniors Chore Referral Program. They will find out if the job was completed and if the outcome was acceptable.
Contact the Solon Senior Center at (440) 349-6363 for more information.
Recycling Information & News
KIMBLE (800) 201-0005  www.kimblecompanies.com
AUTO AND DRIVER REGISTRATION FEES
Just a reminder – when you register for your auto license or your driver's license, be sure to specify "Bentleyville" rather than just 44022. That way Bentleyville will get the local portion of your fee rather than having it go to Chagrin Falls. Thanks for your help.
FIRST ENERGY CUSTOMER ASSISTANCE PROGRAMS
There are many programs available to Ohio customers who are having difficulty paying their electric utility bills.  Please click this link First Energy Customer Assistance to review the programs to see if they may help you or someone you know.
_________________________________________________________
State Representative – District 6
Phillip M. Robinson, Jr.
77 S. High Street, 11th Floor
Columbus, OH
Phone: (614) 644-6041
US Representative – District 14
David Joyce
Washington Office
1535 Longworth House Office Building
Washington, DC 20515
Phone: (202) 225-5731
Website:  Joyce.house.gov
Twinsburg Office
Twinsburg Government Center
10075 Ravenna Road
Twinsburg, OH 44087
Painesville Office
1 Victoria Place
Room 320
Painesville, OH 44077
The Ohio Senate – District 24
Senator Matt Dolan
Senate Building
1 Capitol Square, 1st Floor
Columbus, OH 43215
Phone: (614) 466-8056
Email: matt.dolan@ohiosenate.gov
Fax: (614) 222-0991
US Senate
Sherrod Brown
Phone: 202-224-2315
713 Hart Senate Office Building
Washington DC, 20510
Portman, Rob
Phone: 202- 224-3353
338 Russell Senate Office Building
Washington DC, 20510